An innocent gift of a shot glass. An alien head stamped on the side. A simple beginning to an incredible adventure. Countless shots of DeKuyper's 100 proof Hot Damn! would rest in it before racing down our gullets.
It All Began With a Shot Glass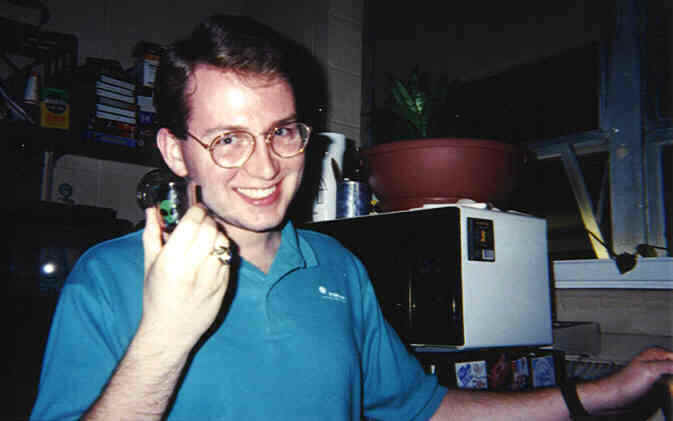 The author gratefully receives Mr. Shot Glass as a gift from a friend.